SO 01.10.2023 20:00 Close-up Magic Symposium International Gala Show
Security Payment

Fast Delivery

Return Policy

In September 2023 findet bei uns ein internationales Close-up Magic Symposium statt. Die besten 120 Zauberkünstler aus 17 Nationen treffen sich im Bill Cheung Magic Theater.

Im Zuge dieses Symposiums wird auch ein Wettbewerb unter den teilnehmenden Magiern durchgeführt.
Die 3 besten Magier dieses Wettbewerbs werden bei der internationalen GALA-Show teilnehmen und ihre Darbietungen zur Begeisterung der Zuschauer präsentieren.
Dauer der Show: ca. 2 Stunden
Beginn: 20:00 Uhr Einlass: 19:00 Uhr
Veranstalter : The Original Close-Up Magic Symposium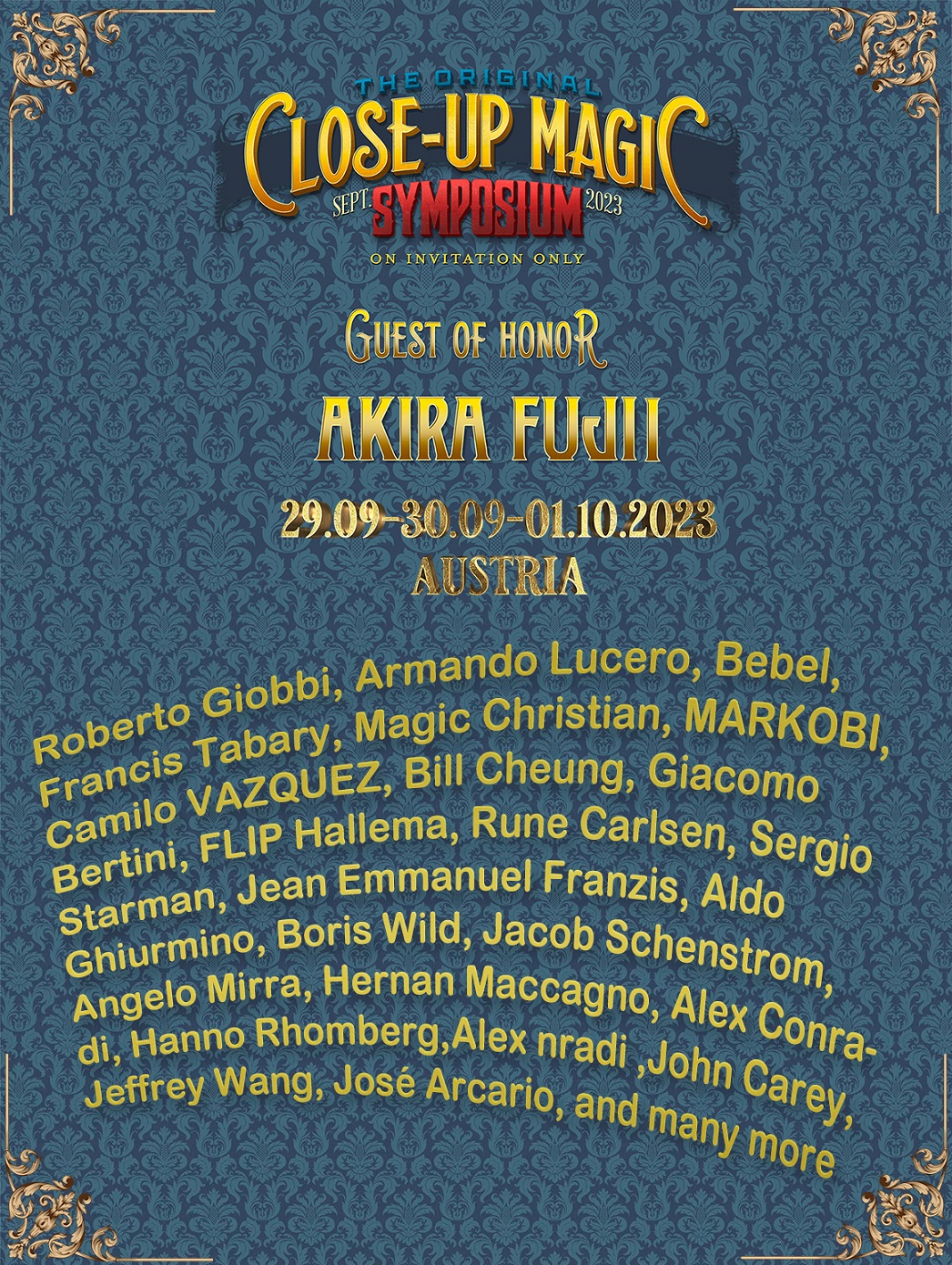 1 andere(r) Artikel in der gleichen Kategorie:
Browse the collection of our category products.